<Closed during the year-end and new-year holidays>
December 30, 2023 (Sat) to January 1, 2024 (Mon), and January 3, 2024 (Wed).
※On January 2, 2024 (Tue), business hours will be from 10:00 to 15:00.

■Business Hours (Japan Time)
Mon~Fri:10:00-18:00
Sat, Sun & Public holiday: Closed
What's Japapass?

If you go to Japan, you want to go around many places at once, but what you care about is transportation expenses, right?
Japapass introduces an unlimited ride bus pass for you to travel around Japan at a reasonable price.
Benefits of Unlimited Bus Pass
The more you ride, the more you save

Easy reservation with model course

Get on board smoothly with pass
Recommended Passes for you
How to book each bus seats after purchasing an unlimited ride pass
\ STEP1 /
Purchase an unlimited bus pass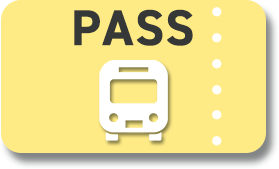 Please make a note of the "Booking Number" displayed on the reservation completion page to log in to My Page
\ STEP2 /
Register passenger information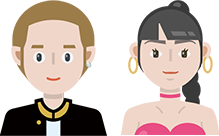 Log in to My Page and fill in passenger information
\ STEP3 /
Book highway buses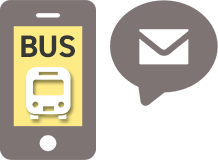 Reserve seats for each bus you plan to board.Each bus reservation email will be sent
\ STEP4 /
Get on the bus!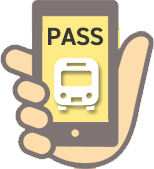 Present My Page or reservation email (PDF ticket) and board the bus on departure date! No need to redeem the ticket
What is an unlimited ride pass?

An unlimited ride pass is a ticket that allows you to get on and off the highway buses on the designated route as many times as you like during the specified period.
At Japapss,you will be required to register the seats of each highway bus in advance after purchasing the unlimited ride pass.

When boarding, please show My Page or reservation confirmation email to board the bus.
In addition, the validity period, fee, and designated highway buses of the unlimited ride pass vary depending on the plan.
For details, please check the plan details page.

Can we make a reservation for the unlimited ride bus pass at the ticket office or on the site?

Unfortunately, we do not operate a ticket office and do not have a physical selling location.Tickets can not be bought with cash at the boarding point without prior reservation for an unlimited ride pass and pre-registering each highway bus.

Reservations can be made from our website 24 hours a day, 7 days a week.We request that all reservations are made through our website.

What should we show when we board the bus?

This depends on the registered bus. Please refer to the followings.
Show your confirmation email on a mobile or tablet or print out a physical copy.

1. Buses that have the name [PDF ticket]…PDF ticket attached with your confirmation email or My page
2. For buses other than the above…Your confirmation email or My page